The Labyrinths of Stillpoint at Beckside
A labyrinth offers an experience of walking mediation.  They give one an opportunity to feel connected to the sacred earth as you "listen" to what is arising in your awareness while walking. 
There are two Labyrinths at Stillpoint. The Chartres Labyrinth is based on the design of the oldest surviving medieval Christian labyrinth, which was built into the floor of the Chartres Cathedral in France in 1201.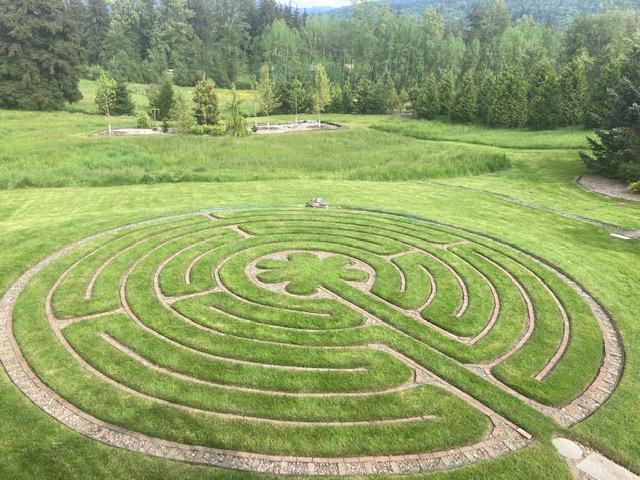 Double Spiral Labyrinth
The Double Spiral Labyrinth under the Mother Tree circles its way around the base of the tallest Douglas fir tree on the property. Two paths wind their way in toward the glorious tree trunk, and then back out.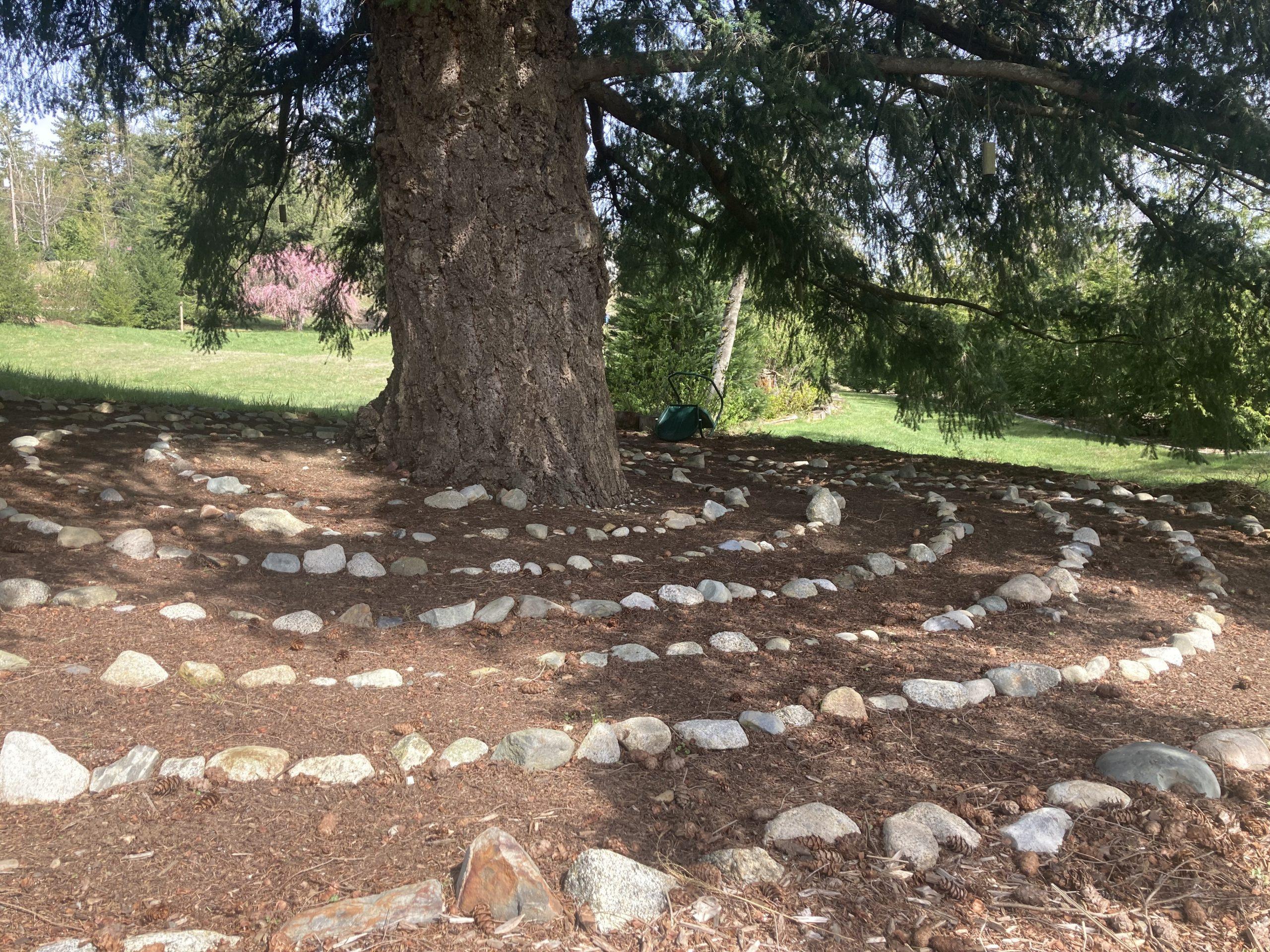 Come for a Visit
About Labyrinths
A labyrinth is an ancient meditation and prayer pattern that, until recently, had fallen out of use, especially in the United States. Due to the

work of the Rev. Dr. Lauren Artres

and many others, labyrinths have been revived as a modern tool for prayer, meditation, and transformation. Today labyrinths can be found in churches, retreat centers, hospitals, schools, city parks, and backyards across the country.

The Veritas website

offers helpful and enriching information on labyrinths.