Denise Plaisier
"You are utterly precious in your fragility, and nothing less than Love has the power to name who you are."  Those words from James Finley shot through my heart like an arrow back in 2013 while sitting in a session at Living School.  Through the years, this wisdom has surfaced repeatedly in my conscious memory and awareness.  Like many of you reading this website, my journey of awakening to Divine Love is taking a circuitous route: through times of depression, doubt, feeling lost and then lightened by the awe of Presence.   Read More
Linda Conroy
Deeply influenced by the Christian mystical tradition, my spirituality centers around experiences of being known and held in the Mystery of Unconditional Love and Mercy. Franciscan, Ignatian, and Celtic spirituality have fostered my desire to "see"  how all of life and all forms of life are interconnected and revelatory of Indwelling Presence.
Marguerite Johnson
​I love to play! I love to dance! I love to dig in Earth's holy soil.
I've been honored to live the mystery of life and death, pain and joy, grief and loss as a wife, mother, grandmother, friend, and mentor. As a Spiritual Director, I support my clients through the Art of Soulwork to access one's inner guidance .. to live a life of deep knowingness and joy through the exploration of inner wisdom, spiritual practices, and rituals. ​
Peggy Allen
"This being human is a guest house.  Every morning a new arrival.  Welcome and entertain them all!"  Rumi
Who is arriving at your beautiful house today, and how might your door open even wider to gather them in with love and acceptance?  Companioning people in the sacred container of soul guiding invites us into places that excite, confuse, scare and enliven us.  Through our consent to turn with curiosity and acceptance toward what our lives are bringing us, we find our inner wisdom and learn to open to compassion infused with joy.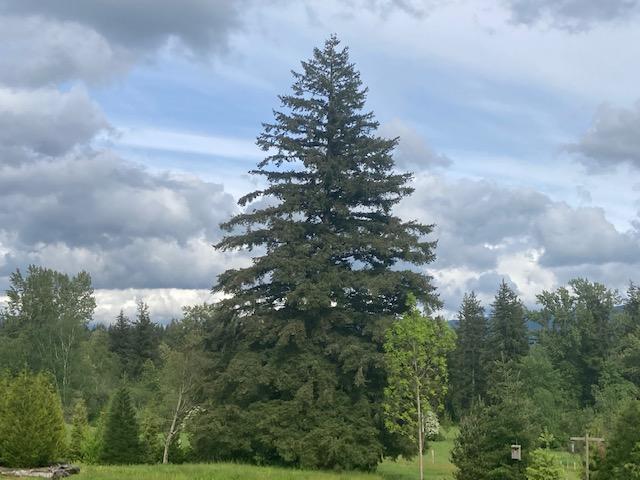 The Mother Tree 
Born from a seed dropped by the wind or maybe a passing bird, I took root with no real idea of how I would become the tree I am today. I grew slowly, but without others nearby, the sun and I  developed such a bond that we are still reaching for each other's arms. Year after year and layer after layer, my trunk has taken shape. Limbs stretch in all directions, and the number of cones I drop is a miracle to behold! Even my name has changed over time, from Cathedral  Tree to Mother Tree. This makes me smile, although what I am called cannot describe my true nature any more than it can yours. What I love is the feel of feet circling around underneath my boughs. As I am swaying in the air or standing quietly in silence, I know that my beauty and presence give others life. I can feel this energy flowing, and in fact, there is no stopping it, no matter what form I take next. I will always be my true self, once a stately Douglas Fir, but always me.